harvest & 72andSunny create the Most Patriotic Ad in the World for Carl's Jr. and Hardee's.
How does Carl's Jr./Hardee's celebrate the release of their Most American Thickburger, an over-the-top celebration of American picnic food? With the 'Most American Thing Ever', a new spot produced by 72andSunny and harvest that goes over the top in patriotism.
Not to be outdone by the burger itself — which includes a split hot dog, Lays Kettle Cooked Potato Chips atop a charbroiled 100 percent Black Angus hamburger patty, American cheese, served on a Fresh Baked Bun — the spot boasts everything that's great about America.
The ad opens on Sports Illustrated Swimsuit Issue 2014 Rookie of the Year model Samantha Hoopes eating a Most American Burger—in a hot tub—in a pickup truck driven by professional bull rider Douglas Duncan—on an aircraft carrier—next to the Statue of Liberty— under fireworks.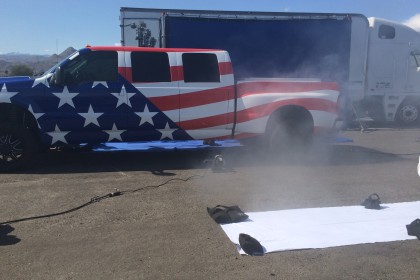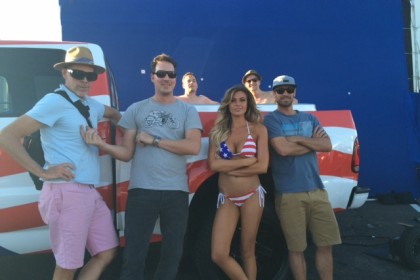 The spot was directed by Baker Smith and lensed by Bill Pope. The featured pickup truck was custom built by 72andSunny, Carl's Jr. and Hardee's by fusing two separate trucks together and adding a hot tub to the bed of the massive vehicle.
The spot launched on June 1, sandwiched between two of America's most patriotic holidays, Memorial Day and Independence Day.