harvest has partnered with David & Goliath to bring you the latest campaign featuring our spherical fast food friend. See below as Jack manages to save the day (and a breakfast croissant) from the baddest bear in Hollywood.  Jack also can be seen rescuing a man whose rescuing a kite high above the treetops.

Here is our amazing bear trainer, Keith Bauer working with Tag.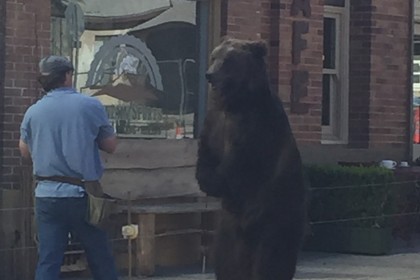 Shot by legendary cinematographer, Bill Pope and filmed on the rural streets of Piru and downtown L.A. these epic adventures were directed by Baker Smith and produced by Scott Craig.