Santa Monica, CA – Multitalented director, producer and actress Elizabeth Banks has joined the harvest films roster of directors.
Elizabeth Banks is one of a handful of actresses to successfully make the transition to the other side of the camera.  She optioned, developed and produced the blockbuster cult-classic Pitch Perfect and returned to the series in 2015 adding director to her many credits for Pitch Perfect 2.  The film opened to rave reviews, earning her the #1 spot in box-office sales (beating Mad Max: Fury Road and Avengers: Age of Ultron) and set a record for a first-time movie director.  She's also slated to direct the upcoming feature film re-boot of Charlie's Angels as well as an upcoming TV movie The Greater Good for 20th Century Fox Television.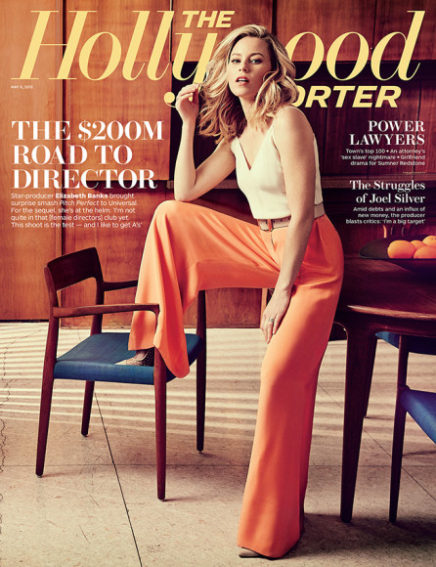 Leslie Owens, longtime producer of Elizabeth's explains, "Not only is she a champion of women, Elizabeth is an incredibly smart and gifted director and business woman.  Harvest Films is a top-notch, well-respected and accomplished boutique production company with an array of awards to back that up.  As a producer, I'm excited to be a part of this collaboration."
Banks graduated Magna cum Laude from the University of Pennsylvania and began acting in 1998. Her breakthrough performance came in 2002 as secretary Betty Brant in Sam Raimi's Spider Man. Since then, Banks has starred in an array of movie roles including The 40-Year-Old-Virgin, Zack and Miri Make a Porno, Seabiscuit, The Hunger Games film series, Love and Mercy, as well as the upcoming Power Rangers. Her television credits include regular roles on Modern Family (Emmy nomination 2015), Scrubs, Wet Hot American Summer and NBC's 30 Rock for which she earned two Emmy nominations for her role as Avery Jessup in 2011 and 2012.
Most recently, Banks launched WhoHaHa, a comedy website that puts funny women at center stage. No stranger to the small screen, Banks has also directed shorts for Funny or Die, the award-winning Just A Little Heart Attack for The American Heart Association, as well as amusing ads for Annie's Homegrown and Lucy's Activewear.
We've just wrapped up our first shoot that's scheduled to launch Feb. 5th at SuperBowl 51!
Additional press:
Bob Goldrich at SHOOT Online here.
Rebecca Hia at Ad Age here.