Santa Monica, CA –
Harvest Films'
Co-Founder and Executive Producer, Bonnie Goldfarb has been
appointed to the California Film Commission
† and will begin her tenure effective immediately. Bonnie has been a strong advocate for keeping production in California and has been very active in identifying efficiencies those productions can take that promote recycling, carbon neutralization and overall waste reduction. She is a long time member of the Director's Guild of America and brings decades of production experience to the Commission.
"I look forward to working with Amy and the rest of the board to further the amazing opportunities the Commission has created and continues to create in our state. California is truly experiencing a renaissance and we will continue to tap in to the innovative businesses and creative talent here that make up our industry," explains Goldfarb.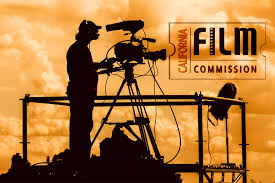 The California Film Commission†† (CFC) enhances California's status as the leader in motion picture, television and commercial production.  A one-stop office for filmmakers, we support productions of all sizes and budgets with location assistance and our extensive digital location library, free online permitting, low cost use of state properties as shooting locations, and production assistance.  We also administer the state's Film & Television Tax Credit Program and serve as primary liaison between productions and all levels of government to eliminate barriers to filming.  The California Film Commission is one of several economic development departments within the Governor's Office of Business and Economic Development working to attract, retain and expand business opportunities in California.